Measurement Procedure
Next step for the production of your Exclusive Lingerie.
You placed an order at Jertouie, and now we need to confirm your measurements. Even if you have already informed your measurements, this procedure is essential and necessary. Camila de Pieri, our exclusive stylist, will help you measure yourself correctly. It is essential that your measurements are confirmed, without this, your order is awaiting release for production.
You need to send a message via WhatsApp to +55-11-95197-5737 and enter your ORDER NUMBER or with your NAME.
LINK TO CAMILA'S WHATSAPP: https://wa.me/5511951975737
In order to perform a bespoke online, the procedure is as follows:
The measurements are sent by photo (as shown in the images below), so that the stylist can analyze the measurements in centimeters and if the way of measuring is correct.

The photo can be taken preferably in lingerie (without bulge) or with tight clothing in light colors, holding the measuring tape. (cannot be taken with loose clothing)
You can print a Tape Measure Online at this link: https://www.jertouie.com.br/fita-metrica-jertouie/
✂️ When sending us your measurements with photo, we start the production of your order with a maximum period of 10 working days for completion.
💌 For the next orders, we confirm that the measurements are the same!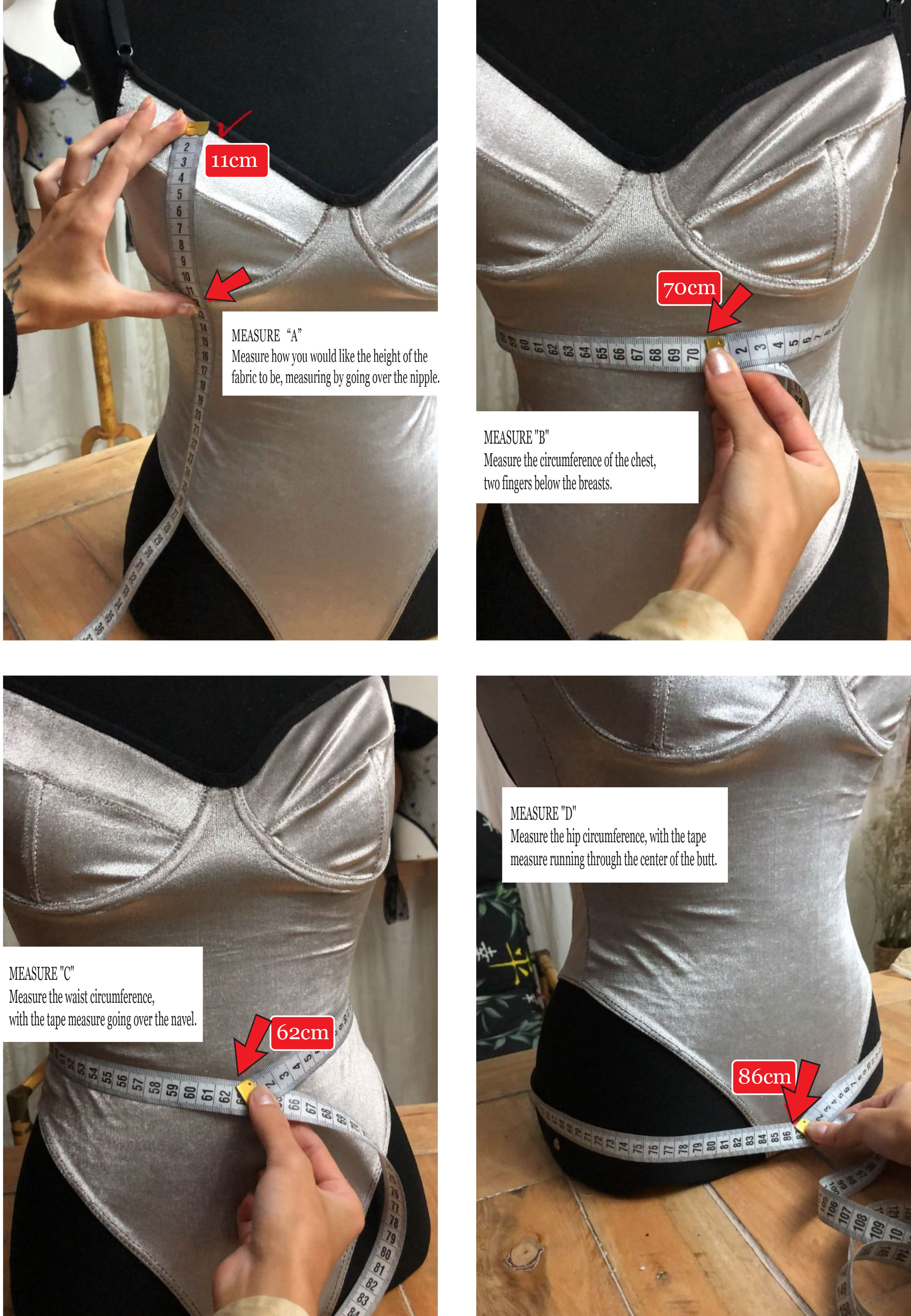 Jertouie - Lingerie tailored to each of you.
- - - - * - - - -
QUESTIONS AND ANSWERS
BUT WHY DO I NEED TO SEND PHOTOS WITH THE MEASURES IF I AM ALREADY INFORMING THE MEASURES ???
Statistically, we noticed that some clients had difficulty analyzing measurements or measuring themselves correctly; sometimes they were even based on conventional non-standard numbering, etc. After some studies, we decided that our customers' pieces should be produced exclusively with the size in centimeters. For each body measured, it is preferable that we analyze the measurements as a whole to have a better fit.
AND SAFETY AS TO MY INTIMACY ???
Jertouie understands the intimacy of each one, therefore, photos are requested without identification of the person, without showing the face, without showing private parts (even in transparency). Whoever has access to the photos is only and exclusively the stylist Camila de Pieri, a public figure who has all the responsibility regarding discretion. The analysis of the measures is done exclusively by her. Our goal is to make a tailored lingerie.